In the previous blog, I have discussed the major Social Media Trends of 2018 and in that, I've also talked about Virtual Reality (VR). During the weekend, I have read a lot about this rocket science that what actually it is. Is it useful in online games applications, communication applications only or in business as well?
After doing long research, I have come up with the few benefits of Virtual Reality that have drastically improved the digital presence of the entrepreneurs. So, today, we will go through some deep insights into the reality of the virtual reality.
Overview
The prevalence of Virtual Reality was seen from 2016 when leading marketers have come up with the concept of the online 3D games. These 3d games basically work on the concept of Virtual Reality. Immediately after its inception, there were many key players including were Samsung (Gear VR), Sony (PlayStation VR) and Facebook (Oculus Rift), who contribute in the race of launching more virtual reality devices. Furthermore, it is being predicted that in 2018, Virtual Reality devices will dominate the digital marketing.
So, now get yourself ready to dive into the world of virtual reality and its concept and benefits in a business.
Virtual Reality
Virtual reality refers to the computer-generated 3-dimensional environment that is incepted with the vision to provide real-time experience to the users. This computer-generated environment ensures great interaction with viewers. Cinema Industry has now started gaining viewers' attention through VR. With the help of virtual devices, many cinematographers have successfully provided a whole new dimensional to the viewers.
Now the scenario is that VR technology has spread its arms across every sphere of the industry including Medical, Education, Sports, Entertainment, Architecture, and much more. Over the few past years, young entrepreneurs realized the importance of virtual reality in a Digital Business.
Statista has done a prediction regarding the active virtual reality users from 2014 to 2018. It states that "total number of active virtual reality users is forecast to reach 171 million by 2018."
Furthermore, the above statistic shows that in the coming years VR technology is set to dominate not only the digital market but online business as well.
Leaders in the Virtual Reality Race
Till now we have come across many leading brands who have enjoyed the success of incorporating this outstanding virtual intelligence into their business strategies.
According to IDC, year-over-year the shipment of the VR devices has grown 25.5% and reaching 2.1 million units.
There are many entrepreneurs who have become leaders in the VR Race and some of the known key players in the race are Samsung (Gear VR), Sony (PlayStation VR) and Facebook (Oculus Rift).
Furthermore, Virtual reality technology will help the entrepreneurs to represent their business proficiency in a real-time manner and provide high-end user experience to their visitors.
Apart from this, there are tones of advantages that can help your business to grow:
1. Product Designing & Prototyping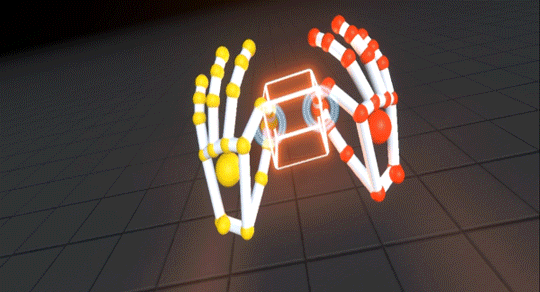 Improving the conversion rate of your business is not an easy nut to crack, you need to do endless efforts to showcase your business proficiency. For this, focus on elevating the shopping experience by improving the design & prototyping of the products/services.
To achieve this, VR is the foolproof solution that can not only improve audience engagement but also ensures you with the substantial business growth. Thus, VR is the budget-friendly process to design the product/services.
2. Training & On-Board Process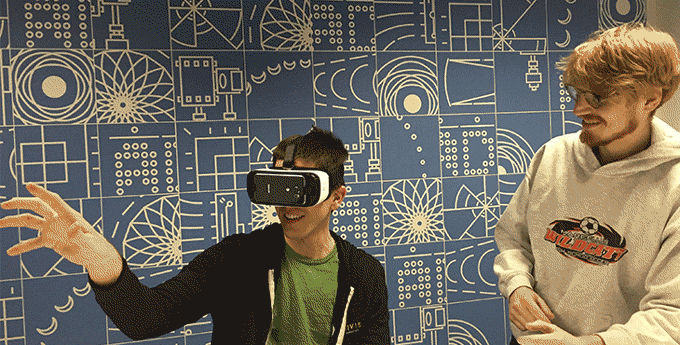 Running a business involves both direct & indirect costs. The reality is that reducing direct costing is not in our hand, but curtailing indirect cost is something that we can focus on.  The indirect costs like lost productivity & efficiency, mistakes created by new employees, and much more can go heavy on company's pocket.
Here VR can help you to improve the productivity and efficiency. Heading your training through VR approach can help your trainees to get a clear and better understanding. Hence, it reduces the chances of mistakes and helps you to keep the check on their productivity.
3. Improve E-commerce Store Experience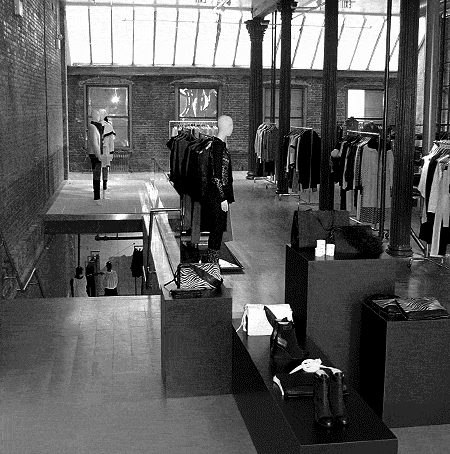 The major reason behind the low conversion rate of an e-commerce store is that most of the people are often reluctant to spend for the stuff that they have not tested or tried. In such case, VR can prove to be boon for an e-commerce store holder. How?
VR concept can help you to represent your brand in a real-time manner and with this, you can effortlessly showcase product trial & demonstration to your customers.
4. Entices customers to Invest
In the past 2 years, it has been acknowledged that Virtual Reality approach has helped many leading brands to earn customer loyalty and entice them to purchase their products. Whatever your product is, VR helps you to sell your product easily.
According to Forbes, "VR allowed customers to take test drives without ever leaving their home and this has also allowed them to increase car sales by a staggering 60%." Thus, Virtual Reality has offered a new whole level of experience to the customers and attract them to take some actions.
Remember one thing, if your business or brand able to communicate effectively with your customers then only you can remain ahead in this cut-throat competitive world. Thus, start implementing Virtual Reality now to take your digital presence beyond the zenith of success.